Restaurant Day -
5. August 2021
Restaurant Day am 14.08.2021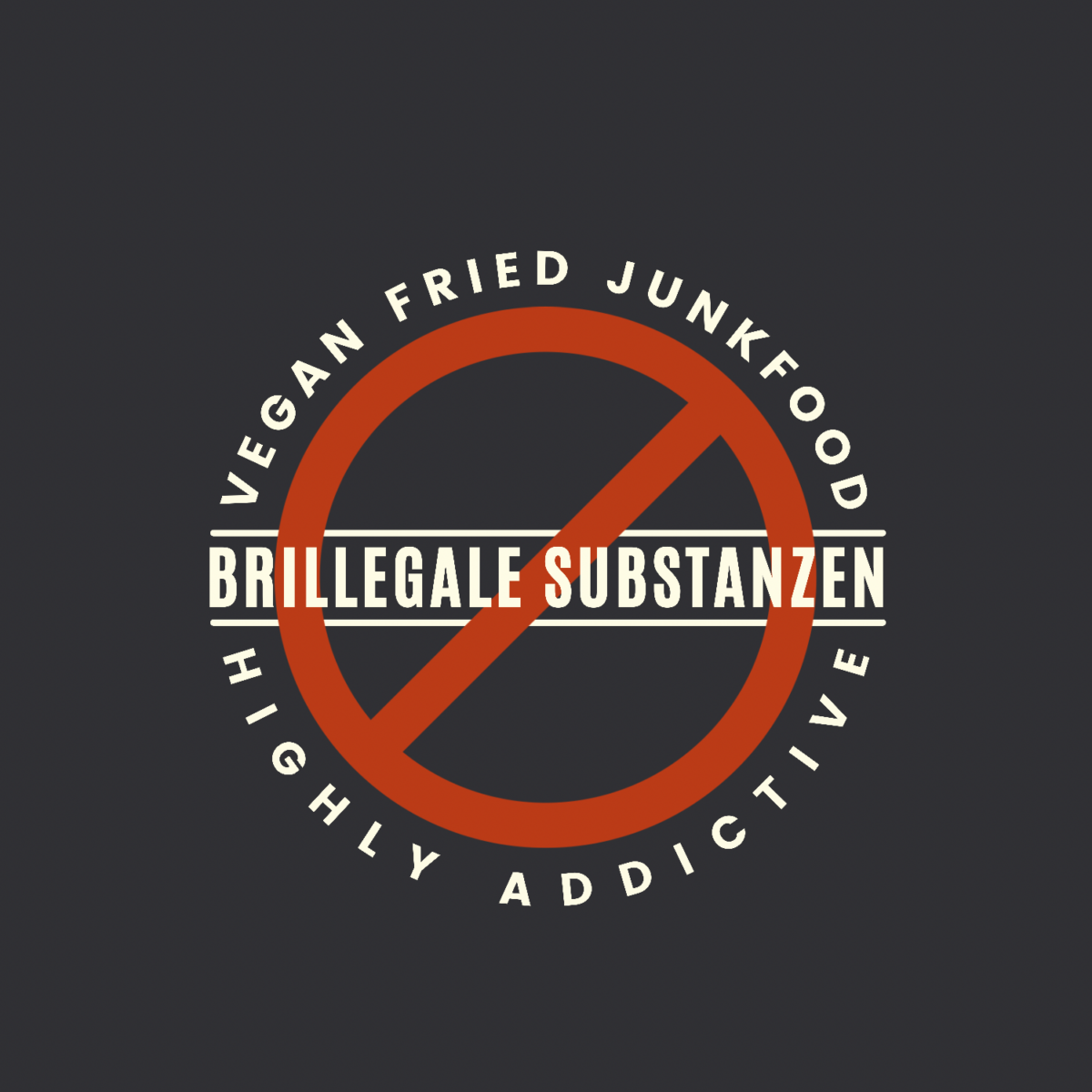 BRILLEGALE SUBSTANZEN

Highly addictive Junkfood & Drinks Fried Vegan Junk- & Fingerfood Es ist frittiert.
Es ist fettig.
Es ist verboten lecker.
Und es ist Vegan. WHAAAT?! So good, it has to be illegal. Bei BRILLEGALE SUBSTANZEN machen wir deine Geschmacksrezeptoren süchtig nach frisch frittiertem, verboten gutem, veganem Fingerfood und hausgemachten waffenscheinpflichtigen Saucen.
Um deinen Entzugserscheinungen nach dem Essen entgegen zu wirken, haben wir kaltes Pils und Weisswein (auch Flaschenweise) für dich auf Lager. So lange der Vorrat reicht gibt es einen welcome Shot zur Begrüssung
Deine Ohren verwöhnen wir nebenbei mit guter Musik (ab Abend auch Live vom DJ) – because we usually Wine & Dine with Style im Brill. Wo?
Bayreuther Str 40, 42115 Wuppertal auf unserer Innenhofterasse – folgt einfach den Schildern. Wann?
Samstag, 14.08.21 ab 15:00 Uhr Wie bezahle ich?
Wir akzeptieren Paypal und Bargeld Das Foodangebot ist begrenzt und nur so lange der Vorrat reicht.
Barrierefrei