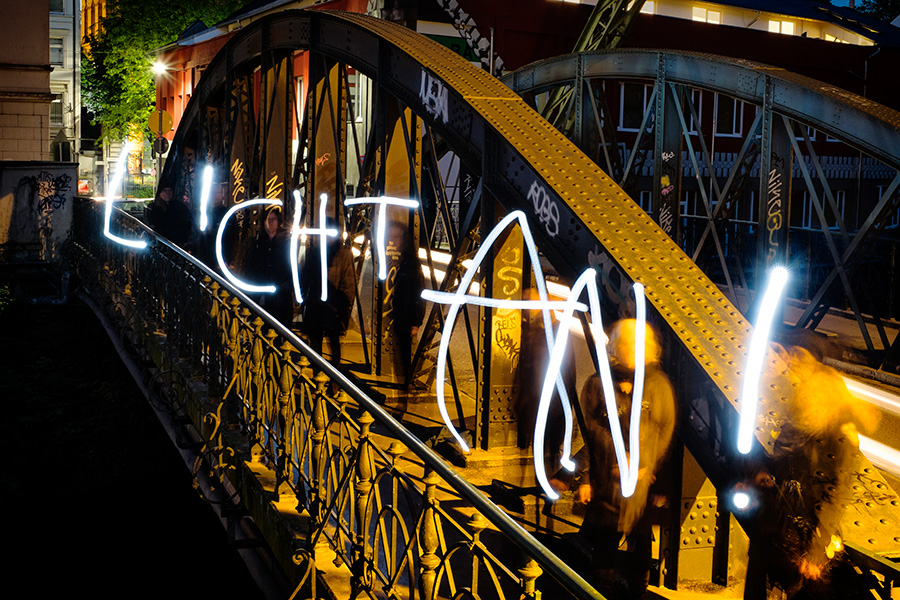 Die Moritzbrücke verbindet den südlichen Arrenberg mit der B7. Das historische Baudenkmal aus der ersten Blütezeit des Viertels mit seiner typischen, genieteten Bogenkonstruktion lässt sich leider nur im Tageslicht betrachten und sicher passieren. Bei Dunkelheit ist nichts zu erkennen, denn es fehlt, wie auch im restlichen Bereich der Straße, die Beleuchtung. Das wollen wir ändern!
Die Moritzbrücke soll leuchten – das war die Idee. Und zwar ausschließlich mit Strom, der direkt vor Ort gewonnen und gespeichert wird. Solarenergie, soll schon bald eine dezente LED-Beleuchtung speisen. Die bauliche Umsetzung erfolgte in Eigenleistung unter professioneller Ingenieursleitung in Abstimmung mit der Stadt Wuppertal.
No posts have yet been published
No project updates have yet been published. Check back again later to see what's new.