Event
13. March 2020 at 20:00 until 02:00
The Swing Train #2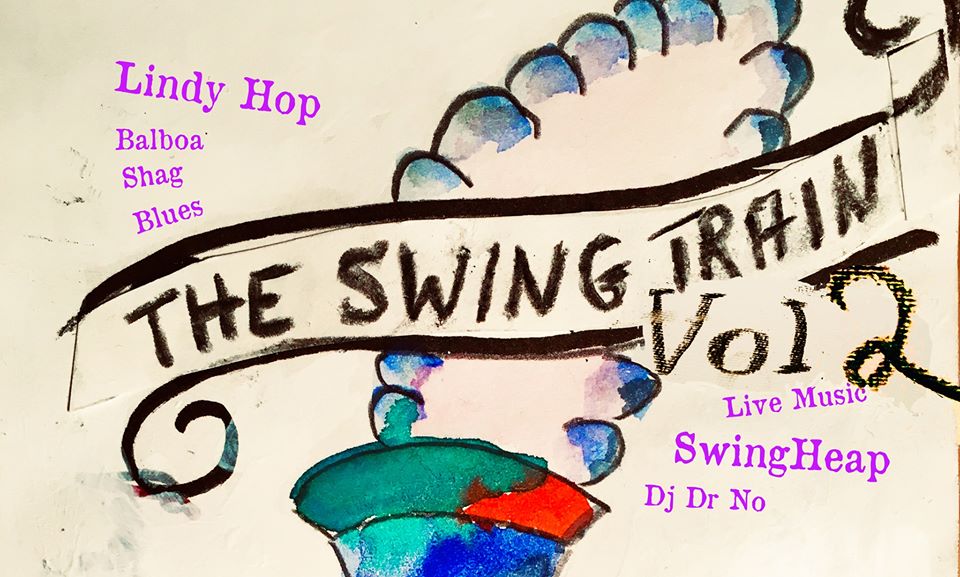 Gastgeber: Utopiastadt und Hutmacher
Cho…choo…chooo The swing train is coming back to town!!!!
Nach einem phantastischen 1. Halt feiern wir weiter im alten Wartesaal dritter Klasse in Utopiastadt: Lindy Hop, Balboa, Shag, Charleston, freestyle…Die Tanzfläche steht bereit!
Als Live Band werden wieder die grandiosen "Swing Heap" einheizen und DJ Dr. No aus Köln/München legt auf.
It`s gonna be hot an cosy!
So let`s have a dance, let`s have a drink at the bar.
Lasst uns im grandiosen Ambiente des alten Bahnhofs feiern und tanzen!
(Live) SwingHeap:
Die Besetzung von SwingHeap ist die eines Swing oder Bebop Quintetts: Trompete, Saxophon, Gitarre (statt Klavier) , Kontrabass und Schlagzeug. Eben so wie es Art Blakey & the Jazz Messengers, Nat Anderley, Dizzie Gillespie, Sonny Rollins oder Miles Davis in ihren Quintetts in den 40er bis 60er Jahren spielten.
Die fünf Swing Jazzer von SwingHeap kommen aus der Kölner Lindy Hop und Jazz Szene.
SwingHeap, den sympathische SwingHaufen, würde man auf den ersten Blick eher auf dem Skateboard, mit Drum'n'Bass im Kopfhörer, als in einem restauriertem Dixieland Oldtimer sehen und hören. SwingHeap tragen kein nostalgisches Original-30er-Jahre-Outfit. Sie swingen und jazzen ihre ganze Energie auf die Lindy Hop Tänzer!
(DJ) Dr. No
Den Eintritt wählst du! Alle Einnahmen gehen an die Künstler.