Event
25. January 2020 at 20:00 until 22:00
Only Hut | Tangarine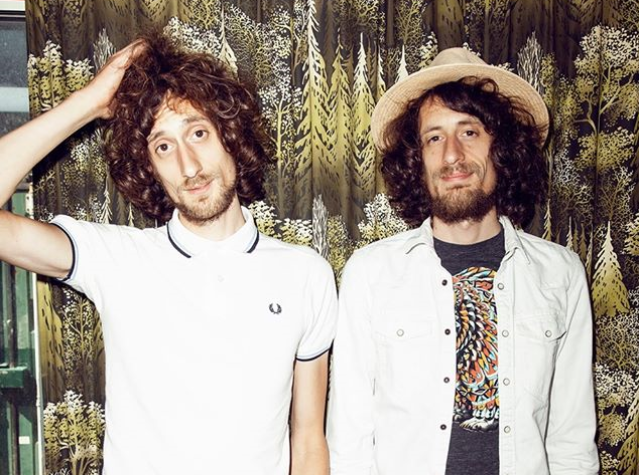 Gastgeber: Utopiastadt, Tangarine, Haldern Pop Booking und Hutmacher
Utopiastadt Mirker Str. 48, 42105 Wuppertal
Das Folk Duo Tangarine besteht aus den Zwillingsbrüdern Arnout und Sander Brinks. Ihr neues Album "Because of You" beinhaltet die wohl beste Musik die von dieser einzigartigen Kombo jemals geschrieben wurde. Die neue Aufnahme, welche kürzlich das Licht der Welt erblickt hat, strotzt vor einzigartiger und persönlicher Musik. Das Album haben die beiden Anfang 2018 in Tucson, Arizona in dem sagenumwobenen Studio der Band Calexico aufgenommen.
Die beiden feierten 2013 mit ihrem Album "Seek and Sigh" (Excelsior Recordings) ihren Durchbruch und wurden zur Haus und Hof-Band der Holländischen TV-Show "De Werkelt Draait Door".
Wir freuen uns auf einen entspannten Abend in Only Hut Manier und wollen euch ein paar Zitate und Einschätzungen nicht vorenthalten:
"Certain people decide to be songwriters, but these guys just have to write songs," said Calexico's drummer John Convertino, talking to a documentary crew about the brothers. "If you have songs that are so complete and so natural," Convertino added, "it's easy to play to." Joey Burns also praised the brothers: "They are very talented as songwriters, singers and performers." Convertino and Burns joined the brothers for a rousing and sold out release show of their record There and Back. It received rave reviews in the press.
MUSIC:
Home in your arms – http://bit.ly/2JRCCCP
Disappears with Time – http://bit.ly/2N0qC3J
TICKETS:
In der "Only Hut"-Reihe verzichten wir bewusst auf Eintritt, um niederschwelligen Zugang für jede/n zu Kultur und Musik zu ermöglichen. Während 1-2 Hutrunden bestimmst du deinen Eintrittspreis selber – je nachdem wieviel dir der Abend wert war und wieviel du aufbringen kannst. Dabei ist es uns wichtig darauf hinzuweisen, dass hier Acts auf der Bühne stehen, die von ihrer Arbeit leben wollen und sollen. Ein solch hochwertiges Programm funktioniert nur mit eurer Wertschätzung.