Internationale Wochen gegen Rassismus 2021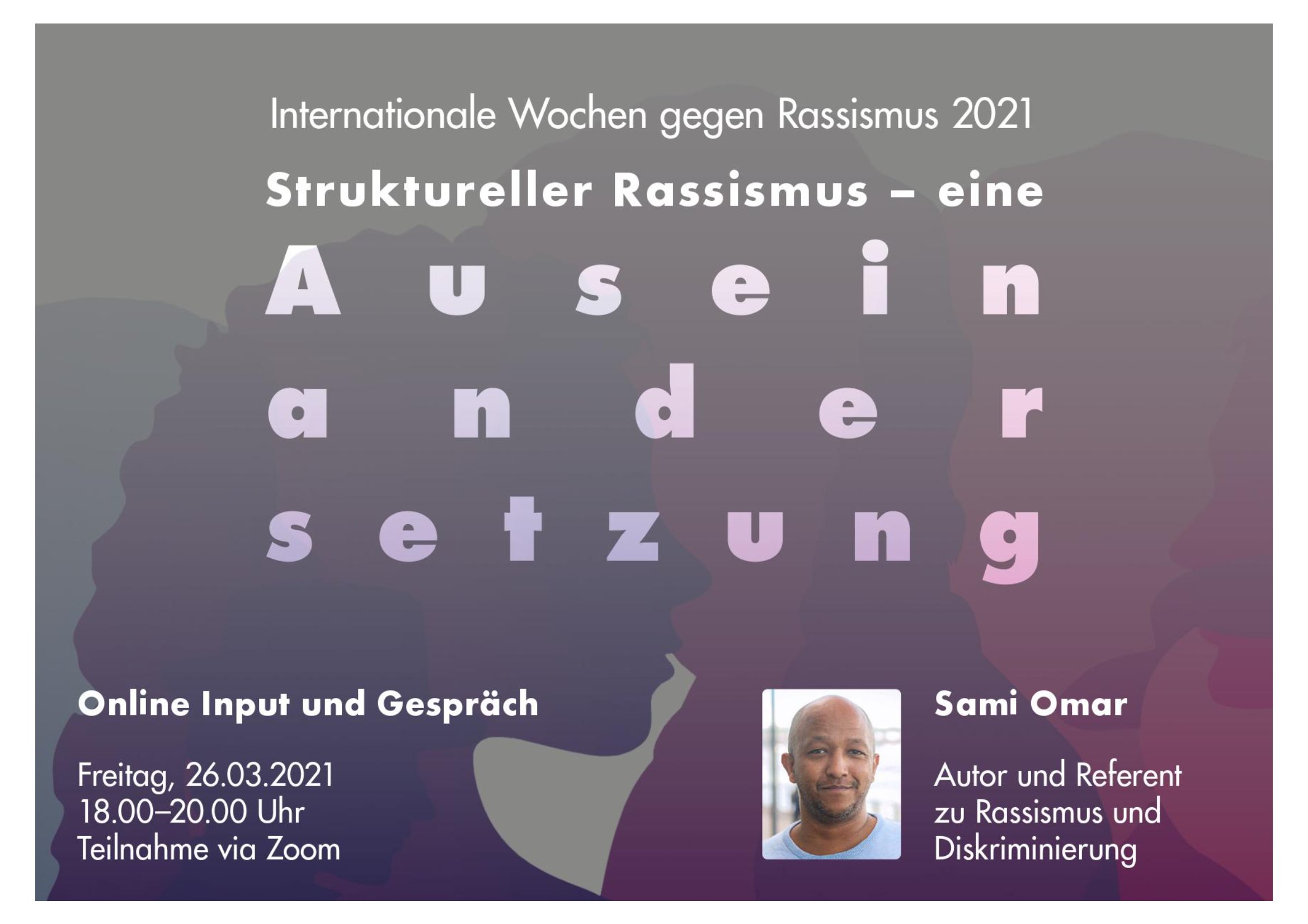 Description
Internationale Wochen gegen Rassismus 2021
Beim strukturellen Rassismus geht es um rassistische Strukturen und Entscheidungsabläufe, nicht um die Interaktion zwischen zwei Menschen. Somit handelt es sich um Routinen, die so ausgestaltet sind, dass schwarze Menschen und People of Color benachteiligt werden.
Diese Benachteiligungen sind häufig schwer zu erkennen. So entscheiden sich einzelne Personen nicht unabdingbar bewusst dafür, eine Gruppe zu benachteiligen, sondern die Strukturen einer Institution führen dazu. Wir bewegen uns oft in Strukturen, in denen rassistische Sichtweisen und Routinen institutionalisiert sind. Für diese Strukturen ist der/die Einzelne zwar nicht verantwortlich – sehr wohl aber dafür, sie zu reflektieren und infolgedessen zu handeln.
Sami Omar wird hierzu Impulse geben und seine Perspektive zum Gespräch anbieten.
Anmeldung bis spätestens 24.03.2021 über Jana Kawina unter
j.kawina@aidshilfe.wtal.de oder 0176 34 55 19 33
Der Link zur Anmeldung und technische Hinweise werden mit der Anmeldebestätigung verschickt.
No posts have yet been published
No project updates have yet been published. Check back again later to see what's new.